Here's a series of screen prints I created for a Crowne Plaza Hotel Competition. The students of CSM were challenged to create illustrations with the London Blackfriars scene as the theme.
Wow these are old, seriously, I did these back in March...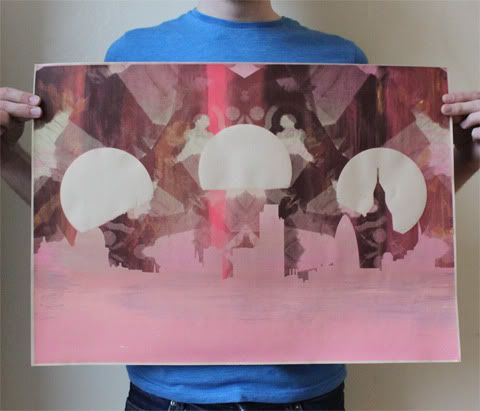 Unfortunately I didn't win, and as far as I'm concerned I didn't even come close (although how am I to know? I had no insider knowledge of the voting panel). I believe this because this project was extremely rushed, as I was horrendously pushed for time, I'd just returned from Rome with just over a week left to work on the project, found myself a week behind work wise, and had 2 other projects and another live brief to work on alongside this one. The plus side was, I became a little bit more competent at screen printing.
But, as a minus every other part of the project went wrong, and I may have screwed everything else up. A few years ago I wrote in the 'About Me' Section; 'I have a problem, I want to do everything at once causing me to treat time & fatigue as the greatest of enemies.'
I'm not sure what to think about the fact that nothing has changed.