Finally done my screen printing induction. For the induction we could create an image based on anything we wanted, so I opted for one of my brand new characters.
I present to you, Winter: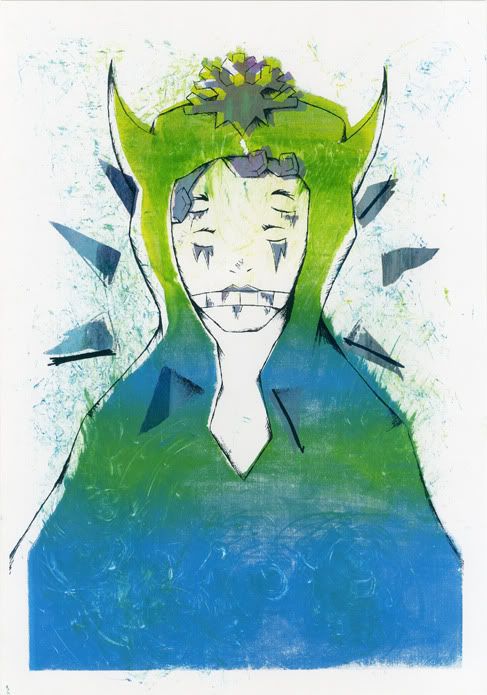 I put these together using a paper stencil and 2 images exposed from acetate prints. In the end I managed to create 24 2-3 colour screen prints in total, and each one is completely unique. Not too shab.
Here are 6 more of my favourites, just click on any of them to view them at a reasonable size.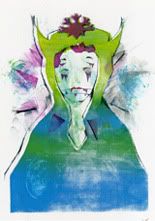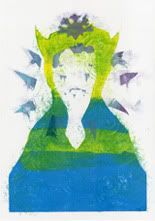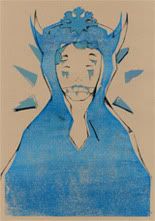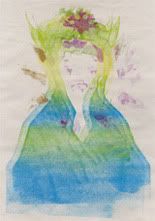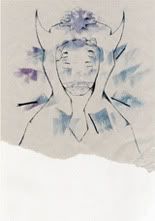 Ah, to think I'm technically on my 3rd year at CSM and I've only just got round to screen printing seems a bit ridiculous. A little part of that is my fault, but most of it isn't, seeing as I wasn't even allowed to use the facilities until the start of this academic year.
***
There has been a lot of controversy recently at Central Saint Martins about the proposed future state of our printing & bookbinding facilities. The CSM administration have proposed to move all our print facilities to Byam Shaw as a consequence of our big move to Kings Cross, and that in their place we have more computer suites and desks. They have changed things from their original (and logical) plan to keep the facilities on the same site as the people who would use them, which is a massive shame, sacrificing the traditional for the digital.
The students of CSM Graphic Design are not happy, and have been protesting ever since.
So please help us, and sign our petition, we only need a few more signatures:
http://www.thepetitionsite.com/1/csm-to-lose-print-workshops-to-byam-shaw/
Also, to keep up to date with and find out more about what's going on, check out the protest blog here:
http://csmprintprotest.tumblr.com/
Thank you.