At the start of the year we had an illustration project focusing on

how the world will change in 2010.

In a small portion of my sketchbook I toyed with the idea of my own future,
and came up with 4 personal predictions about MMX.
No.1:
My hair will finally change.
No.2:
I'll become a real person.
No.3:
We shall meet.
No.4: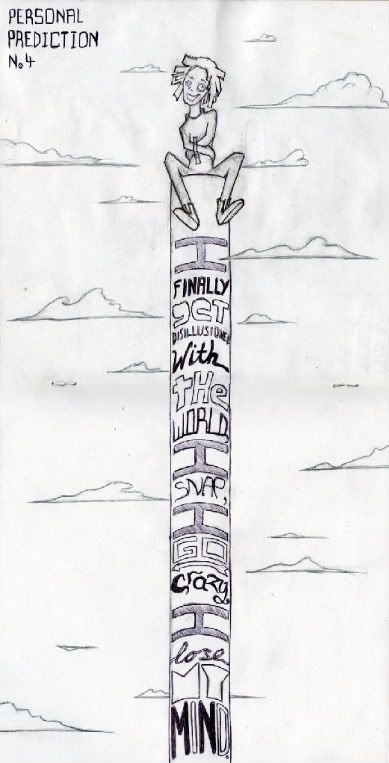 I'll lose my mind.
None of them have happened yet, but there's still over 8 months left to go.
The final piece ended up being completely different. It grew to be so complex that I didn't quite finish it in the 2 week dedicated time. I had to leave it for a while, but now I'm ready to finish it, it's still gonna take a while, like everything I do.
I'm not gonna mention what it is for the time being, but I'll just say that when I told my tutor about the project she literally said it sounds like a movie,
just as well,
seeing as it does actually have a script: